The Gouin Reservoir : a vast playground
You only want to fish part time but you love nature and large water bodies?
Here's a list of suggestions for you:
Exploring the Gouin Reservoir
An inland sea to explore! Hundreds of bays and islands to discover.
The 4th largest freshwater area in Quebec:
Caniaspicau Reservoir 4,318 km²
Lake Mistassini 2,335 km²
Manicouagan Reservoir: 1,942 km²
Gouin Reservoir: 1,570 km²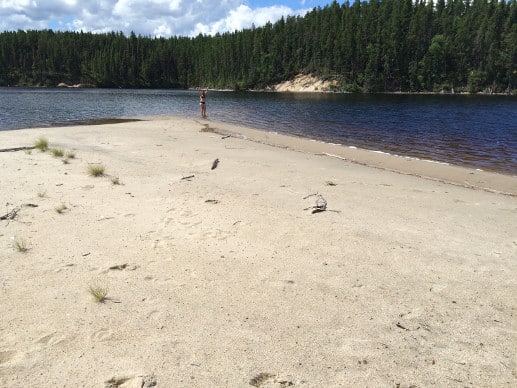 Beach and swimming
Swimming is possible and even suggested. The months of July and August are particularly conducive.
At the beach facing your cottage or on hundreds of sandy beaches, more isolated from each other.
Shore lunch
Catch some delicious walleyes and roast them on one of the many beaches.
We supply the necessary equipment!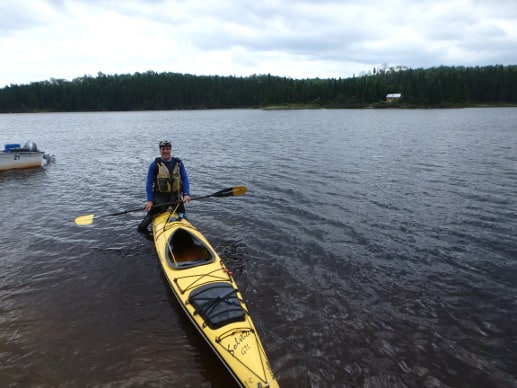 Kayak et canoe
A sea kayak and a canoe are available for you.
Hiking, Biking and ATV 
Dozens and dozens of kilometers without any human presence on the access road.
You can closely observe the fauna and flora of this magnificent region.
Fruit picking
End of July is raspberry season.
In August, blueberries are as abundant as in Lac St-Jean !!!!
Camp fire
After a fabulous active day, a well-deserved rest by the fire.
We supply the wood!
Family life
The Gouin Reservoir is filled with fish and is the perfect place to introduce children to fishing.
Your child's expression after catching his first pike in a shallow bay will be priceless.
Leisure
You are on vacation in a peaceful place.
Why not simply read a good book on the shaded gallery of your cottage, facing the majestic Gouin Reservoir?