To take advantage of your walleye and pike fishing package or for your bear, moose or small game hunting
All packages come as a European plan. You must bring your food..
What is included
Kitchen
Stove with oven
Pots & Pans
Crockery & utensils
Dishcloth
Garbage bags
Dishwashing liquid
Ice
Percolator
Bathroom
Shower with hot water
Toilet paper
La pêche
16' Fiber or aluminum boats with 20 hp 4-stroke Mercury engine
Pikes and walleyes included. All you need is to catch them!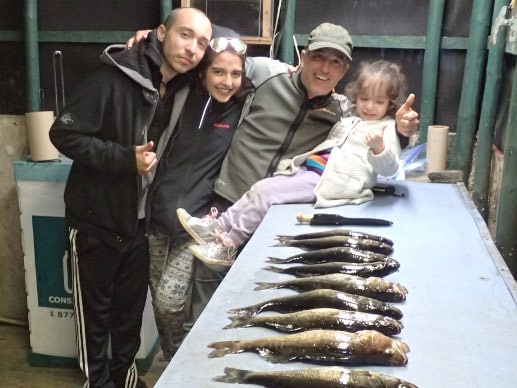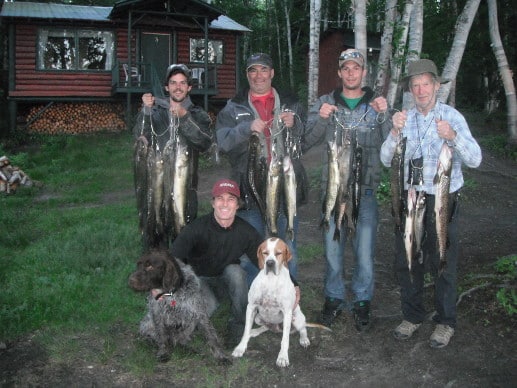 What is NOT included
Kitchen
Food
All beverages, including drinking water
Dish towels
Freezing bags
Bedrooms
Bathroom
Fishing
All your equipment and gear
Sonar
Life jackets
Live baits: worms & leeches
Large landing net. Pikes can grow to a considerable size.
Gasoline
A Sonar can considerably increase your success with welleye fishing.
Don't forget your walleye and pike recipes!
What we advise you to bring:
Clothing for all temperatures
Raincoat and boots
Cap
Sunscreen
Bug Spray
Additional fishing line
Charger for your batteries
GPS. The Gouin Reservoir is a real inland sea.
Candles
Cooler
Flashlight
Threading knife
Tablet
Smartphone
A Wifi network is available and free. Post or send your fishing photos the same day!
Available to purchase on site
Fishing rights for the Gouin Reservoir **
Gasoline
Lures and jetty in limited quantity
Fishing wire
Fishing set rental: rod, reel, box and landing net
**Hunting and fishing licenses are NOT available at the outfitter